Host your gaming server at Four Seasons Hosting
We offer a user-friendly control panel with multi-language support!
With the pre-installed scripts included within our servers, it will make your life much easier by allowing you to install any popular mod/plugin without any game hosting knowledge. With 12 available games, from popular games to older games, we've got what you need!
View Games
Features
All game servers come with every one of these features to make your life easier and your hosting experience pain-free.
Instant server setup
After checking out, your server is ready within seconds. You'll be racing, shooting, flying, or adventuring in no time.
Powered by SSDs
SSDs (Solid State Drives) are superior to the classic hard disks in reliablity and performance, with access times nearly 100x greater.
No policy
Our no-BS policy applies to all our services. It guarantees a great experience for you. Read more.
Full SFTP access
Easily add and modify files on your game server with direct SFTP access.
North American locations
Data centers closer to you means less latency and better gaming.
Complete control of your game server
Start, stop, rcon, install maps, update and more!
Create Backups
All users get 4 free backups to create a copy of thier server anytime!
DDoS protection bulit-in
We make sure your game server and up-time are protected from nefarious DDoS attacks.
No bandwidth restrictions
Why put a cap on fun? Game all you want, as often as you want with no bandwidth restrictions or overage charges.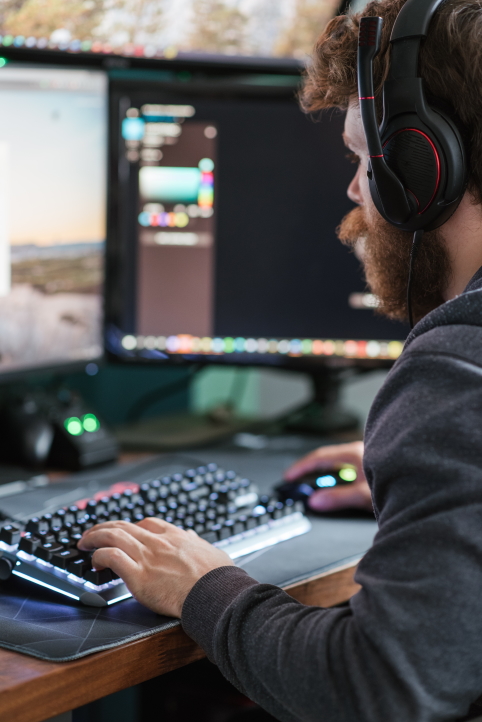 Pricing
View our list of available games to see pricing. Don't see your game? Contact us to chat about adding support for your game.

View Games

Don't forget to check out our Package Deals for the best value!

Package Deals

-->